Our providers utilize an exceptional technique that produces gorgeous outcomes for our Greater Syracuse area patients using a treatment called radiofrequency (RF) microneedling with the Cutera Secret RF device. RF remedies have existed for a number of years and are popular in the aesthetics industry due to their skin tightening effects. This specific device utilizes heat to stimulate the creation of collagen deep within the skin to reveal a firmer, smoother surface. This treatment may be used with PRP (platelet-rich plasma therapy) to maximize the outcomes. We frequently incorporate this process into our patients' skin care treatments to create healthier skin, a much smoother feel, and a luminous complexion.
Reviews
"This dermatology practice is very organized and well run. Everyone I have met along the way keeps me well informed as to what is happening or going to happen next. The facility is easy to find, easy to access and has plenty of free parking. Office is clean and well maintained. Dr. Housel is friendly, efficient and sensible. Highly recommend Housel Dermatology"
- S.B. /
Healthgrades /
Apr 28, 2021
"I recently had a Mohs Surgery, to remove a cancer from the my face very close to my eye. Dr Housel and those who assisted him made this experience literary a breeze. I can't say enough about this team. No issues after the surgery, and mending well."
- T. /
Healthgrades /
Aug 06, 2020
"It's a well run professional practice. I've been there several times and everyone there has been very helpful. I had my first appointment with Liz (a physician assistant) who did a very thorough job and removed several atypical moles. This is the place to go for any skin problems. The doctor and his staff have great reviews and there's a reason for that. The office is beautiful and everyone working there seems happy."
- D.T. /
Yelp /
Jul 30, 2020
"This office is beautiful. The staff is caring, efficient and first rate. I was calling in right away and Jennifer was great. After my visit, Kara, who is also great, told me to crack the door when I was dressed and ready to leave, as soon as that door was cracked she was there with my samples and my refills already called in to the pharmacy. This office is wonderful."
- M.F. /
Google /
Jul 24, 2020
"Took my 92 year old mother to Housel Dermatology for a lesion on her face. It was biopsied and found to be skin cancer. She is now scheduled for surgery with Dr. Housel. Our experience with this office was excellent. The office staff, nurse and Elizabeth were wonderful. They were kind and put my Mom at ease from the moment they met her. I expect her surgical procedure to be done with expertise by Dr. Housel as I've heard nothing but wonderful things about his skills."
- C.P. /
Google /
Jul 24, 2020
Previous
Next
If you're beginning to find smile lines, wrinkles, increased laxity, scarring and other skin concerns, RF microneedling may be the right treatment for you. RF microneedling is an excellent option if you want to:
Firm your skin to create a more refreshed look
Enhance skin feel, pigment, and tone
Treat skin imperfections, like textural concerns
Reduce the appearance of wrinkles & laxity
Treat acne scars and other forms of discoloration
Rejuvenate skin for a younger, more luminous look
Secret RF is a state-of-the-art device (with 25 gold needles at the end) that are placed carefully over the skin to puncture and make micro-injuries that "interrupt" the tissues and stimulate the production of collagen. Some refer to this treatment as collagen induction therapy. This treatment manually stimulates collagen-rich tissue as the skin heals, leaving the surface looking brighter, smoother, and firmer. Although this process is usually done on its own, combining this innovative method with PRP (platelet-rich plasma therapy) has enabled us to maximize the outcomes for our Greater Syracuse area patients.
This process is quite straightforward. The applicator that emits radiofrequency energy works by providing brief bursts of RF energy via a collection of 25 sterile, gold microneedles. The power is delivered via the needles, which concurrently puncture your skin and return the electrodes on the surface of the skin. The RF energy warms at levels that offer cumulative and continuing results to reduce common signs of aging and give you a glowing complexion.
Your microneedling treatments will be performed in office using a numbing solution to minimize any discomfort. During your procedure, the handpiece will be applied over the desired treatment areas, repeating the technique until the desired outcome has been reached. Patients should anticipate minute pinpoint scabs to become pronounced 24 – 72 hours post-treatment. These scabs will naturally disappear as the skin heals. Outcomes become noticeable as the skin recovers over a month after having a microneedling with RF procedure. Optimal results generally require 3 – 4 treatments one month apart.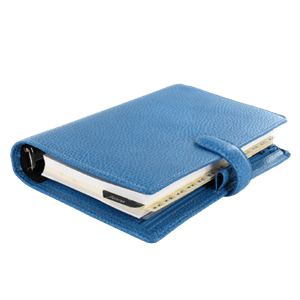 Plan Your Procedure
How Long It Takes

60 Min
Contact Us
If you're trying to reduce the look of aging or sun-damaged skin and reduce skin laxity, acne scars, or wrinkles, RF microneedling is a wonderful remedy with proven outcomes. This exceptional skin repair procedure has grown in popularity and is a minimally invasive, highly sought-after therapy for our patients. We invite you to contact Housel Dermatology, P.C. to find out more.
Related Procedures