Usually located on the face and upper thighs, spider veins are little blood vessels that branch and become visible underneath the skin. Caused by many factors, like genetics and age, spider veins may be red, purple, and blue, which makes them hard to mask. As these veins typically multiply over the years and become more visible, it is advisable to get help when you first notice them if they cause you any kind of discomfort. To decrease the visibility of blood vessels on the body and face, Housel Dermatology, P.C. performs nonsurgical laser vein removal treatments with excel V, a solid-state laser system for Greater Syracuse area patients. With excel V, two proven wavelengths are used to target mild to moderate redness and deeper colors from lesions and veins. At your initial consultation, our providers can suggest a customized plan to meet your needs and goals for your laser vein reduction treatment.
Reviews
"This dermatology practice is very organized and well run. Everyone I have met along the way keeps me well informed as to what is happening or going to happen next. The facility is easy to find, easy to access and has plenty of free parking. Office is clean and well maintained. Dr. Housel is friendly, efficient and sensible. Highly recommend Housel Dermatology"
- S.B. /
Healthgrades /
Apr 28, 2021
"I recently had a Mohs Surgery, to remove a cancer from the my face very close to my eye. Dr Housel and those who assisted him made this experience literary a breeze. I can't say enough about this team. No issues after the surgery, and mending well."
- T. /
Healthgrades /
Aug 06, 2020
"It's a well run professional practice. I've been there several times and everyone there has been very helpful. I had my first appointment with Liz (a physician assistant) who did a very thorough job and removed several atypical moles. This is the place to go for any skin problems. The doctor and his staff have great reviews and there's a reason for that. The office is beautiful and everyone working there seems happy."
- D.T. /
Yelp /
Jul 30, 2020
"This office is beautiful. The staff is caring, efficient and first rate. I was calling in right away and Jennifer was great. After my visit, Kara, who is also great, told me to crack the door when I was dressed and ready to leave, as soon as that door was cracked she was there with my samples and my refills already called in to the pharmacy. This office is wonderful."
- M.F. /
Google /
Jul 24, 2020
"Took my 92 year old mother to Housel Dermatology for a lesion on her face. It was biopsied and found to be skin cancer. She is now scheduled for surgery with Dr. Housel. Our experience with this office was excellent. The office staff, nurse and Elizabeth were wonderful. They were kind and put my Mom at ease from the moment they met her. I expect her surgical procedure to be done with expertise by Dr. Housel as I've heard nothing but wonderful things about his skills."
- C.P. /
Google /
Jul 24, 2020
Previous
Next
Nonsurgical vein reduction sessions at Housel Dermatology, P.C. may minimize the look of small or mid-sized veins on the body and face. Frequently called spider veins, these visible blood vessels are rarely a medical issue, but they are often deemed a cosmetic problem. Affected men and women commonly avoid certain clothes (such as swimsuits and shorts) or use a lot of concealer to try to cover up their spider veins. Laser vein treatments with excel V are a good option for people who have generally good health, don't have blood clots, and aren't pregnant.
Nonsurgical laser vein removal sessions are completed in our office in around 20 – 40 minutes, depending on the number of areas being addressed. For your laser vein reduction, you will be asked to lie back in a reclined position in one of our treatment rooms as the skin is cleaned. The laser handpiece is passed across the skin so the excel V wavelengths can reach the spider veins with multiple pulses. This process doesn't harm the rest of the body. The abnormal blood vessel soaks in the energy of the laser, which constricts the vessels. You will be allowed to leave immediately to get back to your regular routine.
Right after your laser vein reduction session, you may notice redness, bruising, and swelling, side effects that usually dissipate in around 1 – 2 weeks. For optimal healing, compression or support garments should be worn to encourage the circulation of blood. It is necessary to avoid extended exposure to UV rays, and you should use sunscreen on the treated skin. Certain patients notice improvements right away, but outcomes will be different for every person. In your consultation with one of our provides, potential results and your ideal treatment schedule will be discussed to get your optimal results. More spider veins will likely form in time so follow-up procedures may become necessary.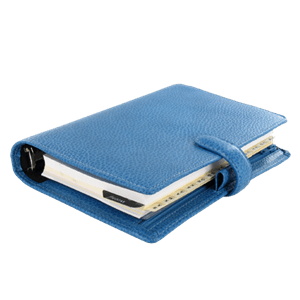 Plan Your Procedure
How Long It Takes

30 Min
Contact Us
If you've been covering or concealing visible blood vessels on your face and body, learn about noninvasive laser vein reduction with excel V at Housel Dermatology, P.C. in Liverpool, NY to help improve the look of your complexion. In your consultation, our providers will examine your spider veins and formulate a personalized treatment plan to address your concerns.
Related Procedures