About Cellulite Reduction
Cellulite causes dimples and blemishes on many patients, most commonly in the buttocks and legs. The appearance of cellulite is a common complaint among women who receive care at our office. Our providers can help alleviate your concerns with this ailment. Many find that visible cellulite can cause low self-esteem or prompt patients to stop wearing shorts and skirts in order to hide their lower body. Our providers know how hard fat loss and skin tightening can be with diet and exercise alone. We're happy to offer our patients assistance in the form of nonsurgical cellulite reduction treatments. This procedure can temporarily help you smooth out areas that cause you concern and give you a sleeker, slimmer look. We use TempSure Envi treatments to tighten and smooth the skin through radiofrequency. Reach out to our office to learn more about this procedure and find out how cellulite reduction can help you regain lost confidence.
Cellulite affects women 90% more than men, though anyone can suffer from its appearance. If you want to improve the look of cellulite in the buttocks and thigh areas and tighten sagging skin, this procedure may be right for you. Our TempSure Envi device uses radiofrequency waves to heat your skin and trigger your body's natural response to produce more collagen, thereby giving you a smoother, tighter look. This procedure is not a weight loss solution, and ideal patients are already at or near a stable healthy weight for best results. Cellulite reduction is a great alternative for women who do not want to undergo a surgical lifting process, as it requires little to no downtime or pain.
Reviews
"This dermatology practice is very organized and well run. Everyone I have met along the way keeps me well informed as to what is happening or going to happen next. The facility is easy to find, easy to access and has plenty of free parking. Office is clean and well maintained. Dr. Housel is friendly, efficient and sensible. Highly recommend Housel Dermatology"
- S.B. /
Healthgrades /
Apr 28, 2021
"I recently had a Mohs Surgery, to remove a cancer from the my face very close to my eye. Dr Housel and those who assisted him made this experience literary a breeze. I can't say enough about this team. No issues after the surgery, and mending well."
- T. /
Healthgrades /
Aug 06, 2020
"It's a well run professional practice. I've been there several times and everyone there has been very helpful. I had my first appointment with Liz (a physician assistant) who did a very thorough job and removed several atypical moles. This is the place to go for any skin problems. The doctor and his staff have great reviews and there's a reason for that. The office is beautiful and everyone working there seems happy."
- D.T. /
Yelp /
Jul 30, 2020
"This office is beautiful. The staff is caring, efficient and first rate. I was calling in right away and Jennifer was great. After my visit, Kara, who is also great, told me to crack the door when I was dressed and ready to leave, as soon as that door was cracked she was there with my samples and my refills already called in to the pharmacy. This office is wonderful."
- M.F. /
Google /
Jul 24, 2020
"Took my 92 year old mother to Housel Dermatology for a lesion on her face. It was biopsied and found to be skin cancer. She is now scheduled for surgery with Dr. Housel. Our experience with this office was excellent. The office staff, nurse and Elizabeth were wonderful. They were kind and put my Mom at ease from the moment they met her. I expect her surgical procedure to be done with expertise by Dr. Housel as I've heard nothing but wonderful things about his skills."
- C.P. /
Google /
Jul 24, 2020
Previous
Next
TempSure Envi cellulite reduction is a noninvasive treatment that requires no post-procedure downtime. You won't need anesthesia or skin cooling during this procedure, making it possible to return to your regular routine immediately following the treatment. This procedure tightens skin by using the energy from radiofrequencies to heat up your skin and induce your body's natural collagen production response. A treatment takes approximately 45 – 90 minutes, though most treatments will take under an hour and will be performed on-site in our office.
You will need a series of TempSure Envi cellulite reduction treatments with at least 3 - 4 weeks in between sessions to achieve and maintain your ideal results. Smoothing out the skin and improving the collagen through the TempSure Envi can take time but is a great option for a noninvasive procedure. Since this treatment is noninvasive, you should experience no downtime and can return to your daily routine immediately following each treatment. You'll see visible results over time, and gradual improvement will occur after each session as the collagen stimulation process takes effect. Full results may not be seen for several weeks. Once your series of treatments is complete, it's vital to continue your healthy lifestyle to maintain your results and keep cellulite from reappearing.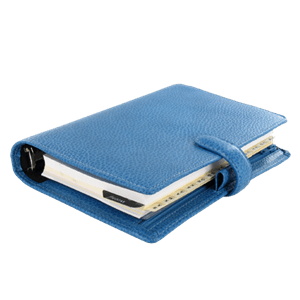 Plan Your Procedure
How Long It Takes

45 Min
Contact Us
There's an easier alternative to reducing stubborn cellulite than trying to eliminate it through surgery or countless hours of exercise. Nonsurgical cellulite reduction treatments can give you a tight, toned look with no downtime or pain. Our treatments with TempSure Envi radiofrequency energy stimulate collagen production to give you a tight, smooth, firmer look. Contact Housel Dermatology, P.C. today to find out if you're a candidate for this exceptional treatment. We want to help you regain your confidence. Schedule your consultation with one of our providers today to plan your treatment.
Related Procedures