When you touch your face, does your skin feel smooth and soft or rough? If rough, the outer skin layer may be covered with dead and damaged skin cells, which make your complexion uneven and dull. At Housel Dermatology, P.C. in Liverpool, NY, board-certified dermatologist Joseph P. Housel, M.D. performs medical spa services, like nonsurgical skin resurfacing using microdermabrasion with DermaSweep. Quick and effective, microdermabrasion removes the surface layer of dead skin cells so your face is healthier and brighter. DermaSweep exfoliates your face, increases microcirculation and oxygenation in your skin, and infuses your skin with nourishing vitamins, growth factors, and hyaluronic acid to revitalize the skin. This procedure may be performed on its own or along with a complementary procedure, such as a chemical peel or dermal filler, for greater results. At your initial consultation, Dr. Housel will come up with a personalized treatment plan to fit your needs and goals.
Microdermabrasion sessions with DermaSweep can help minimize the look of blemishes on the skin's surface, like fine lines, uneven texture, dull skin tone, sun damage, scars, and clogged pores. It is safe and effective for patients of every skin type and tone. These treatments are usually used on the face, although it may also be great for clearing and rejuvenating the skin on your neck, chest, and hands. This procedure shouldn't be used on skin with an open wound or a chronic skin condition, such as rosacea or acne.
Microdermabrasion is completed at our office following a consultation in which you and Dr. Housel will decide what procedures will give you the best results. During the treatment, you will be asked to lie back in a treatment chair as your face is prepared. The microdermabrasion tool will run along your skin as it exfoliates and sucks up debris. Although the process may feel unusual, it is not generally considered uncomfortable so you shouldn't need a local anesthetic or numbing cream. The microdermabrasion treatment will be performed evenly in the needed areas but with extra caution on the delicate skin around the eyes. As soon as the process is over, your skin will be cleaned to get rid of any residual debris before a moisturizer, chosen specifically for your skin's needs with UV protection, is massaged into the skin.
Following your microdermabrasion procedure, you may get right back to your regular routine, but you need to apply some form of sun protection since your baby-like skin will be extra susceptible to sun damage. The treated areas will feel softer, and your skin tone will look brighter. To prolong the benefits, Dr. Housel suggests scheduling a microdermabrasion treatment once every 4 – 6 weeks. Some Housel Dermatology, P.C. patients feel that after treatments, the skin care products they use at home (particularly moisturizers) soak easily into the skin, providing more effective results.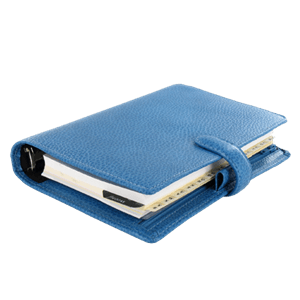 Plan Your Procedure
How Long It Takes

30 Min
Contact Us
Reveal your healthiest, most radiant face with noninvasive microdermabrasion skin resurfacing treatments at Housel Dermatology, P.C. Make an appointment with board-certified dermatologist Dr. Housel to find out if you are a candidate for microdermabrasion with DermaSweep or other skin treatments at our Liverpool, NY office.
Related Procedures