When you touch your face, does your skin feel smooth and soft or rough? If rough, the outer skin layer may be covered with dead and damaged skin cells, which make your complexion uneven and dull. Our providers perform medical spa services, like nonsurgical skin resurfacing using microdermabrasion with DermaSweep. Quick and effective, microdermabrasion removes the surface layer of dead skin cells so your face is healthier and brighter. DermaSweep exfoliates your face, increases microcirculation and oxygenation in your skin, and infuses your skin with nourishing vitamins, growth factors, and hyaluronic acid to revitalize the skin. This procedure may be performed on its own or along with another procedure, such as a chemical peel or dermal filler, for greater results. At your initial consultation, one of our providers will come up with a personalized treatment plan to fit your needs and goals.
Reviews
"This dermatology practice is very organized and well run. Everyone I have met along the way keeps me well informed as to what is happening or going to happen next. The facility is easy to find, easy to access and has plenty of free parking. Office is clean and well maintained. Dr. Housel is friendly, efficient and sensible. Highly recommend Housel Dermatology"
- S.B. /
Healthgrades /
Apr 28, 2021
"I recently had a Mohs Surgery, to remove a cancer from the my face very close to my eye. Dr Housel and those who assisted him made this experience literary a breeze. I can't say enough about this team. No issues after the surgery, and mending well."
- T. /
Healthgrades /
Aug 06, 2020
"It's a well run professional practice. I've been there several times and everyone there has been very helpful. I had my first appointment with Liz (a physician assistant) who did a very thorough job and removed several atypical moles. This is the place to go for any skin problems. The doctor and his staff have great reviews and there's a reason for that. The office is beautiful and everyone working there seems happy."
- D.T. /
Yelp /
Jul 30, 2020
"This office is beautiful. The staff is caring, efficient and first rate. I was calling in right away and Jennifer was great. After my visit, Kara, who is also great, told me to crack the door when I was dressed and ready to leave, as soon as that door was cracked she was there with my samples and my refills already called in to the pharmacy. This office is wonderful."
- M.F. /
Google /
Jul 24, 2020
"Took my 92 year old mother to Housel Dermatology for a lesion on her face. It was biopsied and found to be skin cancer. She is now scheduled for surgery with Dr. Housel. Our experience with this office was excellent. The office staff, nurse and Elizabeth were wonderful. They were kind and put my Mom at ease from the moment they met her. I expect her surgical procedure to be done with expertise by Dr. Housel as I've heard nothing but wonderful things about his skills."
- C.P. /
Google /
Jul 24, 2020
Previous
Next
Microdermabrasion sessions with DermaSweep can help minimize the look of blemishes on the skin's surface, like fine lines, uneven texture, dull skin tone, sun damage, scars, and clogged pores. It is safe and effective for patients of every skin type and tone. These treatments are usually used on the face, although it may also be great for clearing and rejuvenating the skin on your neck, chest, and hands. This procedure shouldn't be used on skin with an open wound or a chronic skin condition, such as rosacea or acne.
During the treatment, you will be asked to lie back in a chair as your face is prepared. The microdermabrasion tool will run along your skin as it exfoliates and sucks up debris. Although the process may feel unusual, it is not generally considered uncomfortable & has minimal to no downtime. The microdermabrasion treatment will be performed evenly in the needed areas but with extra caution on the delicate skin around the eyes. As soon as the process is over, your skin will be cleaned to get rid of any residual debris before a moisturizer, chosen specifically for your skin's needs with UV protection, is applied to the skin.
Following your microdermabrasion procedure, you may get right back to your regular routine, but you need to apply some form of sun protection since your baby-like skin will be extra susceptible to sun damage. The treated areas will feel softer, and your skin tone will look brighter. To prolong the benefits, our providers suggest scheduling a microdermabrasion treatment once every 4 – 6 weeks. Some Greater Syracuse area patients feel that after treatments, the skincare products they use at home (particularly moisturizers) soak easily into the skin, providing more effective results.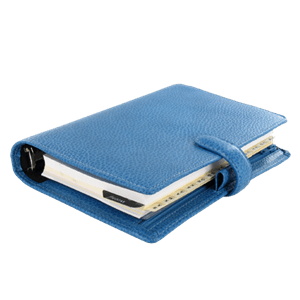 Plan Your Procedure
How Long It Takes

30 Min
Contact Us
Reveal your healthiest, most radiant face with noninvasive microdermabrasion skin resurfacing treatments at our office. Make an appointment with one of our providers to find out if you are a candidate for microdermabrasion with DermaSweep or other skin treatments at our Liverpool, NY office.
Related Procedures