Board-certified dermatologist Joseph P. Housel, M.D. is proud to perform platelet-rich plasma therapy, also called PRP, at Housel Dermatology, P.C. to help replenish your facial appearance. PRP therapy is one of the most sought-after cosmetic treatments in the industry due to its natural origin and thrilling results. The treatment uses a patient's very own plasma to stimulate the skin, reducing the prevalence of wrinkles. PRP therapy is sometimes performed in conjunction with microneedling. To learn more about PRP therapy, call Housel Dermatology, P.C. in Liverpool, NY to schedule a consultation. Dr. Housel is always excited to discuss the benefits of PRP and what it can do for your skin.
Reviews
"I recently had a Mohs Surgery, to remove a cancer from the my face very close to my eye. Dr Housel and those who assisted him made this experience literary a breeze. I can't say enough about this team. No issues after the surgery, and mending well."
- T. /
Healthgrades /
Aug 06, 2020
"It's a well run professional practice. I've been there several times and everyone there has been very helpful. I had my first appointment with Liz (a physician assistant) who did a very thorough job and removed several atypical moles. This is the place to go for any skin problems. The doctor and his staff have great reviews and there's a reason for that. The office is beautiful and everyone working there seems happy."
- D.T. /
Yelp /
Jul 30, 2020
"This office is beautiful. The staff is caring, efficient and first rate. I was calling in right away and Jennifer was great. After my visit, Kara, who is also great, told me to crack the door when I was dressed and ready to leave, as soon as that door was cracked she was there with my samples and my refills already called in to the pharmacy. This office is wonderful."
- M.F. /
Google /
Jul 24, 2020
"Took my 92 year old mother to Housel Dermatology for a lesion on her face. It was biopsied and found to be skin cancer. She is now scheduled for surgery with Dr. Housel. Our experience with this office was excellent. The office staff, nurse and Elizabeth were wonderful. They were kind and put my Mom at ease from the moment they met her. I expect her surgical procedure to be done with expertise by Dr. Housel as I've heard nothing but wonderful things about his skills."
- C.P. /
Google /
Jul 24, 2020
"Dr. Housel removed a basal cell on my leg. I have never in my life of 86 years experienced such a caring doctor and his staff. He talks to you and treats you like a human being. I would definitely recommend him to anyone. Definitely a top rate doctor."
- M.A. /
Healthgrades /
Jun 24, 2020
Previous
Next
Individuals who would like to improve the texture and tone of their complexion are usually the best candidates for PRP. Since it promotes collagen production naturally, it's also a wonderful treatment choice for refreshing tired-looking skin. Inform Dr. Housel about any skin conditions, anemia, or blood disorders during your consultation so he can determine if it's safe for you to undergo PRP therapy.
After you're comfortably seated in one of our secluded minor procedure areas, a small amount of blood will be taken from one of your arms and put into a centrifuge machine. Usually, we take around one vial of blood. After approximately 15 minutes on the centrifuge machine, the components of the blood separate and are then ready to be injected. We will load your plasma into a syringe and inject it into the predetermined locations. This process typically only takes approximately five minutes, but that can vary on a patient-to-patient basis.
Plasma from PRP therapy naturally promotes the production of collagen and elastin to reveal tighter, more youthful-appearing skin. Since it uses your own blood, the risk of adverse or allergic reactions is basically nonexistent. You can expect your face to be a bit red following PRP therapy as traces of red blood cells can sometimes make it into the injection. Cold packs can be used on the injection site to minimize discomfort and swelling. Dr. Housel recommends you undergo treatments in 4 – 6-week intervals to maintain results.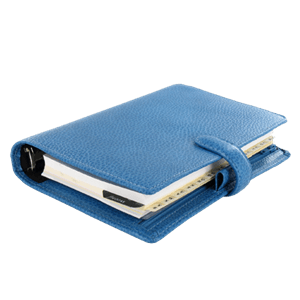 Plan Your Procedure
How Long It Takes

60 Min
Contact Us
With PRP treatments, your complexion will look healthier and brighter than ever before and give you a glowing, beautiful appearance. This treatment is great for patients who want to use a natural technique for skin rejuvenation that provides gorgeous results. To learn more about this popular procedure, call our Liverpool, NY office to schedule a consultation with Dr. Housel.
Related Procedures