Laser hair removal has become one of the most popular elective treatments in America. It's an effective option for the long-term reduction of hair follicles on the body and face. This excel V procedure uses intense pulsed light (IPL), a type of light treatment that emits a group of wavelengths at once similar to a camera flash. With excel V, two proven wavelengths are used to target the unwanted hair follicles directly. This leaves the skin feeling and looking smoother and produces long-lasting results compared to other common hair removal options. Board-certified dermatologist Joseph P. Housel, M.D. at Housel Dermatology, P.C. performs safe and fast laser hair removal services for people in the Liverpool, NY area. Laser hair removal is commonly performed in areas, like the legs, arms, back, face, chest, armpits, and bikini area.
Reducing hair follicle growth with IPL is a safe process suitable for many patients. In your initial consultation, we will talk about your concerns, needs, and goals to determine if you should get this treatment. Ideal candidates for laser hair removal treatments:
Want to reduce hair on their face or body
Want to stop using other hair removal methods (waxing, shaving, bleaching, depilatory creams)
Have darker hair with lighter skin
Are in good, overall physical health
On the day of your laser hair removal appointment, you will relax in a private treatment room as areas of your face and body to be treated are washed to eliminate oil, dirt, and moisturizers. During the procedure, a team member will stretch out the area to create a clear pathway between the root of the hair follicle and the laser. The excel V laser's energy will focus on and disable the follicle, which stops the hair from growing again. Usually, you will need 3 – 5 treatments over 3 – 4 weeks to see your ideal results. Your appointments will be staggered to give the affected areas a chance to heal. This staggered scheduling also allows time for follicles in the dormant phase to reach the phase of active growth so the laser can be effective. The state-of-the-art technology used at Housel Dermatology, P.C. targets only the hair follicle to preserve the skin and other tissue in the area being treated.
Although the treatment is mostly gentle, the treated area of your skin may look like it has a light sunburn since excel V lasers are used. After your session, you can go back to all normal activities, but it's recommended that you avoid heavy activity or lengthy exposure to the sun for at least a day to let the treated skin recover. At home following your appointment, we suggest soothing creams or ice packs to treat any mild discomfort.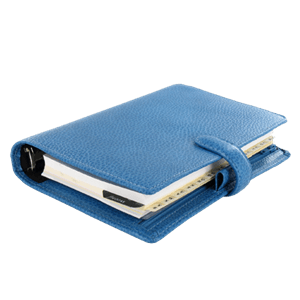 Plan Your Procedure
How Long It Takes

30 Min
Contact Us
If you are tired of spending time, money, and energy on shaving, waxing, and plucking, make an appointment to find out more information on laser hair reduction sessions with IPL at Housel Dermatology, P.C. in Liverpool, NY. Laser hair removal by board-certified dermatologist Dr. Joseph P. Housel will help you achieve smoother skin on the body and face.
Related Procedures