Laser Hair Removal
Procedure Details
Laser Hair Removal treatment using Excel V+ coolview 1054 nm Nd:YAG. The parameters are tailored to patients skin type, hair color, and density of hair. This treatment targets pigment in the follicle, destroying individual hair follicles semi-permanently. Once the initial treatment series is completed, results are maintained with semi-annual or annual treatments. This patient has completed 7 Laser Hair Removal treatments in a series, and will receive 1-2 treatments per year moving forward to maintain results.
More
Laser Hair Removal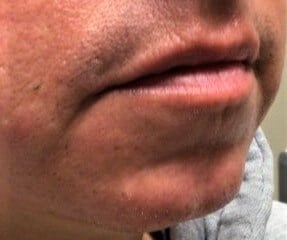 After 7 Laser Hair Removal Treatments More
Results and treatments needed vary.
Location