What is a Surgical Excision?
One of the most recognized melanoma skin cancer treatments is surgical excision. Using this procedure, Dr. Joseph P. Housel will cut away the melanoma or malignant growth together with the bordering tissue, which may appear to be healthy. The excised (or removed) skin tissue will be sent to a pathologist for additional testing to ascertain whether or not the remaining area is cancer-free. In the event the tissue turns out to be cancerous, then a second procedure would be required to remove all remaining cancer. Housel Dermatology, P.C. and Dr. Housel consult with our Liverpool, NY and Greater Syracuse area patients on a regular basis to determine whether surgical excision is the right treatment choice for their condition.
Reviews
"This dermatology practice is very organized and well run. Everyone I have met along the way keeps me well informed as to what is happening or going to happen next. The facility is easy to find, easy to access and has plenty of free parking. Office is clean and well maintained. Dr. Housel is friendly, efficient and sensible. Highly recommend Housel Dermatology"
- S.B. /
Healthgrades /
Apr 28, 2021
"I recently had a Mohs Surgery, to remove a cancer from the my face very close to my eye. Dr Housel and those who assisted him made this experience literary a breeze. I can't say enough about this team. No issues after the surgery, and mending well."
- T. /
Healthgrades /
Aug 06, 2020
"It's a well run professional practice. I've been there several times and everyone there has been very helpful. I had my first appointment with Liz (a physician assistant) who did a very thorough job and removed several atypical moles. This is the place to go for any skin problems. The doctor and his staff have great reviews and there's a reason for that. The office is beautiful and everyone working there seems happy."
- D.T. /
Yelp /
Jul 30, 2020
"This office is beautiful. The staff is caring, efficient and first rate. I was calling in right away and Jennifer was great. After my visit, Kara, who is also great, told me to crack the door when I was dressed and ready to leave, as soon as that door was cracked she was there with my samples and my refills already called in to the pharmacy. This office is wonderful."
- M.F. /
Google /
Jul 24, 2020
"Took my 92 year old mother to Housel Dermatology for a lesion on her face. It was biopsied and found to be skin cancer. She is now scheduled for surgery with Dr. Housel. Our experience with this office was excellent. The office staff, nurse and Elizabeth were wonderful. They were kind and put my Mom at ease from the moment they met her. I expect her surgical procedure to be done with expertise by Dr. Housel as I've heard nothing but wonderful things about his skills."
- C.P. /
Google /
Jul 24, 2020
Previous
Next
Am i a candidate for a surgical excision?
An ideal candidate for surgical excision may have an unusual cancerous or non-cancerous lesion on the body. This process is thought to be easier and quicker than other surgical removal methods but is not as cosmetically inconspicuous, meaning you will likely have a scar. This technique is occasionally used to allow for extensive observation of the skin cancer sample so patients in need of further diagnostic testing will also be ideal candidates for surgical excision.
how does Surgical Excision work?
As surgical excision is an invasive process, prior to the surgery, Dr. Housel will thoroughly clean the treatment area and our providers will administer the local anesthetic. The cancer will then be removed with a scalpel and horizontal cuts throughout the lesion and surrounding tissue. An electrode may be utilized to perform a feathering process, which can smooth the borders circling the wound. This helps to get rid of extra cells from the lesion and minimizes the probability of scarring.
Small excisions will be sewn closed while bigger excisions may require a skin graft to close up the wound. A solution will be implemented to the treated area to stop any bleeding, as well as an antibiotic will be prescribed to accelerate the healing time. In addition, a sterile bandage will be placed over the wound to shield it and prevent it from getting infected.
how long is recovery from a surgical excision?
The duration of your downtime and recovery could vary, depending upon the location and severity of the particular excision, in addition to whether skin grafts were needed to complete your treatment. After your surgery, you could experience a burning feeling or general discomfort in the region where the skin cancer was removed. For the first few days following the procedure, you are advised to use an over-the-counter medicine, like acetaminophen, to relieve pain. You can also expect some scarring that will be red initially but will lighten over time. Prescription topical ointments may be used to help lighten the scar. In order to protect the healing wound, a bandage should be placed on the treatment area while you are exposed to the sun.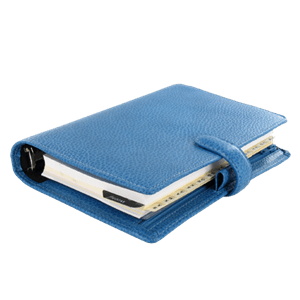 call today to plan your procedure
Anytime you see a skin lesion that appears strange, you should seek medical attention as soon as possible. Call us at Housel Dermatology, P.C. today, and let's talk about your skin health and whether a skin excision procedure is right for you.