At birth, you have a full stock of the nutrients elastin and collagen that keep your skin soft, smooth, resilient, and healthy. However, as you age, this stock of nutrients becomes depleted. As a result, the skin of your body and face decreases in resiliency, causing wrinkles, lines, and sagging skin. If you want to improve the firmness and general health of your skin without plastic surgery, look into nonsurgical skin tightening at Housel Dermatology, P.C. With state-of-the-art equipment at our Liverpool, NY facility, nonsurgical skin tightening with TempSure Envi uses radiofrequencies to encourage the production of elastin and collagen in the areas treated so you can develop healthier, firmer skin. During the assessment and consultation, board-certified dermatologist Joseph P. Housel, M.D. will help you determine the best plan to firm the skin on your face and body without the recovery time and expense of a surgical lift procedure. Make an appointment with Dr. Housel in Liverpool, NY to find out more information on nonsurgical skin tightening.
Nonsurgical skin tightening is a good option if you don't want to have cosmetic surgery to lift and smooth sagging skin. These procedures may be done on many areas of the body and face, such as the stomach, neck, thighs, and arms. The ideal patients for this treatment:
Are in good general health
Are near or at a stable, healthy weight
Have light or medium loose skin on the body or face
Have wrinkles or lines on the body or face
Want to enhance the appearance and health of their skin
To start the session, the treatment area will be sanitized to eliminate any oils and lotions present on the skin. Local anesthesia options may be provided if you prefer, but many patients feel that any pain from the TempSure Envi energy is temporary and manageable. As soon as you are ready, a handpiece will be evenly passed over the skin several times. The radiofrequency energy stimulates the body to start producing elastin and collagen, which firms and tightens the skin. A session may take around 30 – 90 minutes based on the size and number of areas to be treated. Once the session is complete, you'll be able to leave and get back to your daily routine.
Following your skin tightening appointment, the affected skin can be mildly inflamed, numb, or red. This is expected, and your skin will clear up naturally in a few days. In your consultation, Dr. Housel will talk about methods to care for the treated skin at home after your session, like keeping the skin protected and moisturized to prevent sun and environmental damage. Many patients won't have noticeable improvements immediately following their session. Since the elastin and collagen stimulation and production is a slow process, you should see the full results of the procedure around several months after your session. Though it takes time to see results, they should last a long time and enhance the general appearance and health of your skin. You will probably require several sessions to achieve the most ideal outcome. At your initial consultation, Dr. Housel can help you determine your personalized plan for treatment to address your concerns and goals.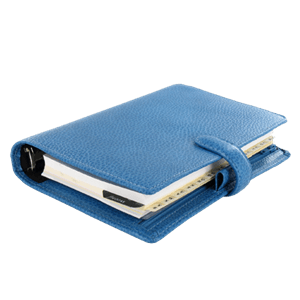 Plan Your Procedure
How Long It Takes

45 Min
Contact Us
When you're trying to keep your skin tight and firm longer while avoiding going under the knife, make a consultative appointment with Joseph P. Housel, M.D. to hear more information about nonsurgical skin tightening procedures. A noninvasive and effective procedure that calls for no recovery time after the appointment, skin tightening with TempSure Envi may help you rejuvenate the tone and health of your skin when you notice the first signs of lines, wrinkles, and sagging. Get a unique plan for noninvasive skin tightening at your appointment at Housel Dermatology, P.C. in Liverpool, NY.
Related Procedures