If you have hyperpigmentation or sun damage on your skin, our providers can perform a skin consultation to determine if you could benefit from IPL (intense pulsed light) therapy. An IPL photofacial with excel V is a treatment that rejuvenates the skin for adults with hyperpigmentation concerns on their neck and face. The powerful excel V lasers target redness and hyperpigmentation by making use of two specific wavelengths of light to give you an even skin tone. A photofacial is a noninvasive process, and it can be highly effective, producing amazing outcomes. Our providers use intense pulses of light energy that warm the skin cells to set off the natural healing process and increase the production of collagen. As the results from the treatment take effect, you should begin to see a healthier complexion with a more even tone and decreased hyperpigmentation.
Reviews
"This dermatology practice is very organized and well run. Everyone I have met along the way keeps me well informed as to what is happening or going to happen next. The facility is easy to find, easy to access and has plenty of free parking. Office is clean and well maintained. Dr. Housel is friendly, efficient and sensible. Highly recommend Housel Dermatology"
- S.B. /
Healthgrades /
Apr 28, 2021
"I recently had a Mohs Surgery, to remove a cancer from the my face very close to my eye. Dr Housel and those who assisted him made this experience literary a breeze. I can't say enough about this team. No issues after the surgery, and mending well."
- T. /
Healthgrades /
Aug 06, 2020
"It's a well run professional practice. I've been there several times and everyone there has been very helpful. I had my first appointment with Liz (a physician assistant) who did a very thorough job and removed several atypical moles. This is the place to go for any skin problems. The doctor and his staff have great reviews and there's a reason for that. The office is beautiful and everyone working there seems happy."
- D.T. /
Yelp /
Jul 30, 2020
"This office is beautiful. The staff is caring, efficient and first rate. I was calling in right away and Jennifer was great. After my visit, Kara, who is also great, told me to crack the door when I was dressed and ready to leave, as soon as that door was cracked she was there with my samples and my refills already called in to the pharmacy. This office is wonderful."
- M.F. /
Google /
Jul 24, 2020
"Took my 92 year old mother to Housel Dermatology for a lesion on her face. It was biopsied and found to be skin cancer. She is now scheduled for surgery with Dr. Housel. Our experience with this office was excellent. The office staff, nurse and Elizabeth were wonderful. They were kind and put my Mom at ease from the moment they met her. I expect her surgical procedure to be done with expertise by Dr. Housel as I've heard nothing but wonderful things about his skills."
- C.P. /
Google /
Jul 24, 2020
Previous
Next
An IPL photofacial reaches the deeper layers of your skin to treat several complexion blemishes (particularly brown lesions and sun spots) with minimal or no recovery needed. Ideal candidates for an IPL photofacial with excel V at Housel Dermatology, P.C. may have a variety of problems with their complexion, such as rosacea, sun damage, brown spots (hyperpigmentation), rough texture, visible pores, redness, freckles, sun and age spots, or spider veins. Our providers will examine your complexion to determine if you will benefit from an IPL photofacial during your initial consultation.
A photofacial is done at our office in around 20 – 30 minutes in one of our procedure rooms. To prepare for the procedure, your provider will wash and dry your skin before protecting your eyes with shields. The photofacial is performed using a handheld wand that will pass over the skin while emitting laser energy pulses. While many patients may have mild discomfort throughout the photofacial, it's usually very tolerable given the speed of the treatment.
There usually is no recovery period needed after an IPL treatment, but you may leave our office a little pink and swollen. This will go away naturally in about a day — it may be masked with cosmetics if you prefer. Our providers recommend you use a cream on the skin to minimize any irritation and promote healing. It may also help to use an over-the-counter anti-inflammatory medicine to help reduce swelling. After 2 – 5 days, the irregularities under the skin will rise to the surface skin layers and then start to flake away. It is very important to protect your skin with sunscreen as often as possible after an IPL and to not pick at your skin while it heals. While you will have visible improvements after your first treatment, your complexion will attain ideal results with multiple photofacial treatments. Our providers suggest that most patients get 3 – 6 sessions scheduled every 4 - 6 weeks.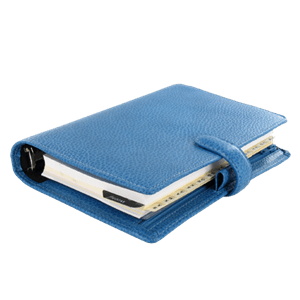 Plan Your Procedure
How Long It Takes

30 Min
Contact Us
When skin damage, including hyperpigmentation, and other blemishes develop, you may now be interested in treatments that improve your appearance. We encourage you to find out more about photofacial treatments with excel V lasers by contacting our office and making an appointment for a skin examination with our providers. With a photofacial, we can target the deeper layers of your damaged skin to help create a youthful glow and a smoother complexion.
Related Procedures