About Laser Skin Resurfacing
Laser skin resurfacing at Housel Dermatology, P.C. is a noninvasive aesthetic treatment that utilizes excel V and Icon lasers, which emit pulsating beams of energy to eliminate dead and damaged skin cells. The procedure is used to address facial wrinkles and lines and to minimize skin flaws, including pigmentation, acne scars, and other issues. Sometimes known as a laser peel, laser skin resurfacing is considered an ideal procedure for people who want clearer, softer, younger-looking skin. Based on the needs of the patient's skin type, the treatment can be customized for the best results. There is little recovery time required for most laser skin resurfacing facials. Any questions or concerns may be reviewed with our Liverpool, NY area providers during your assessment and consultation.
Types of Laser Treatments
Housel Dermatology, P.C. offers non-ablative laser resurfacing skin procedures. Non-ablative laser treatments don't remove the skin — the laser light from excel V and Icon simply makes micro-injuries to the skin cells to encourage natural skin healing. Non-ablative facials are great for addressing wrinkles and fine lines on those who are willing to wait for 2 – 3 months to see strong results.
Reviews
"This dermatology practice is very organized and well run. Everyone I have met along the way keeps me well informed as to what is happening or going to happen next. The facility is easy to find, easy to access and has plenty of free parking. Office is clean and well maintained. Dr. Housel is friendly, efficient and sensible. Highly recommend Housel Dermatology"
- S.B. /
Healthgrades /
Apr 28, 2021
"I recently had a Mohs Surgery, to remove a cancer from the my face very close to my eye. Dr Housel and those who assisted him made this experience literary a breeze. I can't say enough about this team. No issues after the surgery, and mending well."
- T. /
Healthgrades /
Aug 06, 2020
"It's a well run professional practice. I've been there several times and everyone there has been very helpful. I had my first appointment with Liz (a physician assistant) who did a very thorough job and removed several atypical moles. This is the place to go for any skin problems. The doctor and his staff have great reviews and there's a reason for that. The office is beautiful and everyone working there seems happy."
- D.T. /
Yelp /
Jul 30, 2020
"This office is beautiful. The staff is caring, efficient and first rate. I was calling in right away and Jennifer was great. After my visit, Kara, who is also great, told me to crack the door when I was dressed and ready to leave, as soon as that door was cracked she was there with my samples and my refills already called in to the pharmacy. This office is wonderful."
- M.F. /
Google /
Jul 24, 2020
"Took my 92 year old mother to Housel Dermatology for a lesion on her face. It was biopsied and found to be skin cancer. She is now scheduled for surgery with Dr. Housel. Our experience with this office was excellent. The office staff, nurse and Elizabeth were wonderful. They were kind and put my Mom at ease from the moment they met her. I expect her surgical procedure to be done with expertise by Dr. Housel as I've heard nothing but wonderful things about his skills."
- C.P. /
Google /
Jul 24, 2020
Previous
Next
You have multiple factors to think about when selecting the procedure that's best for your needs. Laser skin resurfacing is ideal for people who are unsatisfied with their skin's appearance. If you have skin damaged by the sun, age spots, acne scars, wrinkles and fine lines, pigmentation, or redness, a laser peel procedure may help improve these blemishes. A laser peel is wonderful for those who have rough-textured skin, scaly patches, or other skin surface problems. A laser peel isn't recommended for anyone who is skin type 4 - 6 on the Fitzpatrick scale. Additionally, it's important to know that there is a recovery period required after laser treatments. Certain patients, based on their skin condition, may require as much as 2 – 3 weeks for their skin to normalize.
Local anesthesia may be applied to numb treatment areas of the face. Throughout the procedure, you can relax in our special treatment chair while the laser handpiece passes over your skin, directly targeting the needed surfaces for rejuvenation. Excel V uses two wavelengths to target redness and deeper coloration. The Icon laser targets scars and other marks to smooth out your skin. You may feel the heat of the laser followed by cold air from the system's built-in cooling device. The laser energy is designed to remove damaged and dead skin cells while also prompting new collagen production.
Following light peels, an ointment will be smoothed over the treated skin and you can go home for your recovery. The treated skin may look pink, and there may be some swelling and irritation. These symptoms subside in a few days, and the skin peeling process will occur over a 3 – 5-day period. For those who are getting a deeper laser peel, your recovery time will take longer. The recovery period for more intense laser treatments may last several weeks. Every patient needs to minimize their UV exposure following their laser peel and use sun protection throughout the day. For all laser peel treatments, the treated skin will naturally crust, flake, and peel off. It's crucial to avoid peeling off the flaking skin yourself in order to prevent scarring and to shield your skin from environmental exposure. After the peeling is finished, the treated skin should feel smoother while also appearing clearer, younger, and rejuvenated.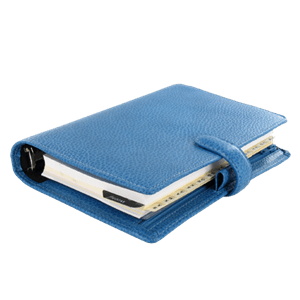 Plan Your Procedure
How Long It Takes

30 Min
Contact Us
A Softer, Clearer Complexion
Your laser skin resurfacing treatment with excel V and Icon lasers can provide amazing results and give you a more youthful appearance. If you are curious about laser treatments and want to hear more information about their benefits or about additional nonsurgical procedures Housel Dermatology, P.C. performs, we encourage you to contact our office in Liverpool, NY today to make an appointment with one of our providers.
Related Procedures