Nonsurgical Body Contouring
For those who have trouble attaining their ideal body through diet and exercise but don't want to undergo surgery, nonsurgical body contouring can be a great option. At Housel Dermatology, P.C., we use truSculpt iD by Cutera, an innovative, advanced, noninvasive procedure. This treatment can transform the body and is highly effective in many areas, like the buttocks, thighs, back, abdomen, and flanks. With truSculpt iD, radiofrequency waves target the skin to create a less abrasive experience than other available cosmetic technologies. Our providers offer our Liverpool, NY area patients this transformative fat removal service. Reach out to Housel Dermatology, P.C. to find out more about this innovative, nonsurgical solution and schedule your consultation with one of our providers.
Reviews
"This dermatology practice is very organized and well run. Everyone I have met along the way keeps me well informed as to what is happening or going to happen next. The facility is easy to find, easy to access and has plenty of free parking. Office is clean and well maintained. Dr. Housel is friendly, efficient and sensible. Highly recommend Housel Dermatology"
- S.B. /
Healthgrades /
Apr 28, 2021
"I recently had a Mohs Surgery, to remove a cancer from the my face very close to my eye. Dr Housel and those who assisted him made this experience literary a breeze. I can't say enough about this team. No issues after the surgery, and mending well."
- T. /
Healthgrades /
Aug 06, 2020
"It's a well run professional practice. I've been there several times and everyone there has been very helpful. I had my first appointment with Liz (a physician assistant) who did a very thorough job and removed several atypical moles. This is the place to go for any skin problems. The doctor and his staff have great reviews and there's a reason for that. The office is beautiful and everyone working there seems happy."
- D.T. /
Yelp /
Jul 30, 2020
"This office is beautiful. The staff is caring, efficient and first rate. I was calling in right away and Jennifer was great. After my visit, Kara, who is also great, told me to crack the door when I was dressed and ready to leave, as soon as that door was cracked she was there with my samples and my refills already called in to the pharmacy. This office is wonderful."
- M.F. /
Google /
Jul 24, 2020
"Took my 92 year old mother to Housel Dermatology for a lesion on her face. It was biopsied and found to be skin cancer. She is now scheduled for surgery with Dr. Housel. Our experience with this office was excellent. The office staff, nurse and Elizabeth were wonderful. They were kind and put my Mom at ease from the moment they met her. I expect her surgical procedure to be done with expertise by Dr. Housel as I've heard nothing but wonderful things about his skills."
- C.P. /
Google /
Jul 24, 2020
Previous
Next
Lots of skin types can benefit from nonsurgical body sculpting. Housel Dermatology, P.C. provides this safe and effective procedure to help patients attain their goals for their body shape. This advanced treatment is a great option for those who don't want the discomfort, inconvenience, and recovery period that comes with surgery. Patients who are potential candidates for nonsurgical body contouring with truSculpt iD are those who:
have pockets of fat that will not respond to diet and exercise
are close to or at their ideal body weight
can maintain their weight
are not pregnant or expecting to become pregnant
do not have metal implants, a pacemaker, or an internal defibrillator
No anesthesia is required for this noninvasive treatment. Nonsurgical body contouring with truSculpt iD uses an external handpiece to sculpt your body to its ideal shape. Once you've received your personalized treatment plan from one of our providers, your procedure will take place on-site at Housel Dermatology, P.C. in around 15 – 30 minutes. This time can vary, depending on the size and number of areas undergoing treatment. Moving the heated handpiece over your skin, one of our providers will target regions of fat that are unwanted. In this procedure, the fat heats up under the monopolar radiofrequency (RF) technology. This heat causes fat cells to break down and die. Usually, there is little to no discomfort with this procedure. Many patients compare it to a hot stone massage.
After your procedure, you may have some tenderness, redness, or inflammation, but typically, these side effects go away within a few days. Your skin will not be disrupted or harmed in the course of the treatment because truSculpt iD specifically targets only the unwanted fat cells. Nonsurgical body contouring gives you better dimension and definition by reducing the amount of fat in your body and tightening your skin. Though most patients significantly reduce the number of fat cells in the target area in just one session, it's possible you'll need more appointments scheduled 6 – 8 weeks apart to reach your ideal figure. Our providers can help determine your specific treatment needs during your consultation.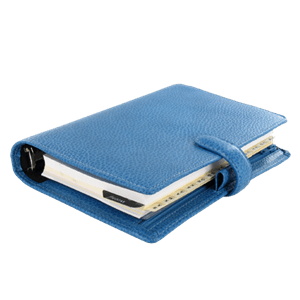 Plan Your Procedure
How Long It Takes

30 Min
Contact Us
REDEFINE Your Body'S SHAPE
Nonsurgical body contouring with truSculpt iD can be an ideal solution for those with stubborn fat pockets that won't respond to other weight loss methods. If you're at or near your body weight and maintain a healthy diet and exercise routine, reach out to Housel Dermatology, P.C. in Liverpool, NY. Our providers can give you more information about how nonsurgical body sculpting can help you reach your ideal body shape.
Related Procedures