When you wear a bikini, underwear, or any other form of revealing clothing, you want to look your absolute best. Unfortunately, the presence of cellulite on your buttocks can affect your appearance, as well as your confidence. Fortunately, QWO is an advanced injection that can be performed in order to alleviate these dimples on the buttocks formed by moderate to severe cellulite. Our experienced team at Housel Dermatology, P.C. can administer this treatment to help our patients in Liverpool, NY reduce self-consciousness about their body.
Reviews
"This dermatology practice is very organized and well run. Everyone I have met along the way keeps me well informed as to what is happening or going to happen next. The facility is easy to find, easy to access and has plenty of free parking. Office is clean and well maintained. Dr. Housel is friendly, efficient and sensible. Highly recommend Housel Dermatology"
- S.B. /
Healthgrades /
Apr 28, 2021
"I recently had a Mohs Surgery, to remove a cancer from the my face very close to my eye. Dr Housel and those who assisted him made this experience literary a breeze. I can't say enough about this team. No issues after the surgery, and mending well."
- T. /
Healthgrades /
Aug 06, 2020
"It's a well run professional practice. I've been there several times and everyone there has been very helpful. I had my first appointment with Liz (a physician assistant) who did a very thorough job and removed several atypical moles. This is the place to go for any skin problems. The doctor and his staff have great reviews and there's a reason for that. The office is beautiful and everyone working there seems happy."
- D.T. /
Yelp /
Jul 30, 2020
"This office is beautiful. The staff is caring, efficient and first rate. I was calling in right away and Jennifer was great. After my visit, Kara, who is also great, told me to crack the door when I was dressed and ready to leave, as soon as that door was cracked she was there with my samples and my refills already called in to the pharmacy. This office is wonderful."
- M.F. /
Google /
Jul 24, 2020
"Took my 92 year old mother to Housel Dermatology for a lesion on her face. It was biopsied and found to be skin cancer. She is now scheduled for surgery with Dr. Housel. Our experience with this office was excellent. The office staff, nurse and Elizabeth were wonderful. They were kind and put my Mom at ease from the moment they met her. I expect her surgical procedure to be done with expertise by Dr. Housel as I've heard nothing but wonderful things about his skills."
- C.P. /
Google /
Jul 24, 2020
Previous
Next
Our providers can utilize QWO to reduce the appearance of cellulite for women of almost all ages. However, there are certain cases where patients may not be ideal candidates for the treatment. This includes women who have an infection, loose skin, diabetes, or varicose veins. We also typically do not recommend QWO for those who are pregnant or have a bleeding problem. Generally, patients should:
Be at a healthy, stable weight
Have cellulite on their buttocks
Have toned skin
After listening to your aesthetic questions and concerns during a consultation, our providers will use this information to create a custom treatment plan that addresses your needs. At this point, we will ask you to lie comfortably on your stomach while we mark the designated injection spots. The number of injections will depend on the area and severity of the cellulite. The treatment itself is generally described as painless, though patients may feel slight pressure as the injections are administered.
What Results Can I Expect from QWO?
Once the procedure is finished, patients can return to their normal schedules. It is important, however, to abide by a few small rules to ensure you don't hamper the results. For instance, patients should avoid exercise and other forms of strenuous exercise for at least 48 hours after the injections. We can give you a detailed list of post-treatment instructions before you leave our office. Some patients do experience mild bruising and/or discomfort after their QWO treatment, though these side effects usually fade within only a few days. Patients should undergo three sessions of the treatment each spaced about 21 days apart in order to achieve peak results. Final results are usually visible around 28 days after the final injections and last for a year.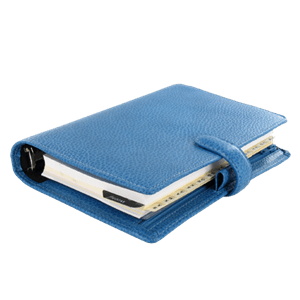 Unlike fat, cellulite usually cannot be solved through weight loss alone. In many cases, these stubborn dimples will continue to affect your skin, no matter how healthy you eat or how much you work out. That's what makes QWO such an enticing option for many women in the Liverpool, NY area. At Housel Dermatology, P.C., our expert providers know how much cellulite can affect your self-image and they are trained in how to help. Contact us today to schedule an appointment with Dr. Housel or a member of his team.