To diminish the effects of aging and reduce lines, wrinkles, and loose skin on the forehead and upper face, Housel Dermatology, P.C. in Liverpool, NY is pleased to offer BOTOX to Syracuse area patients.
This facial rejuvenation treatment offers amazing results and board-certified dermatologist Joseph P. Housel, M.D. provides it for many of his patients. This injectable can dramatically improve facial wrinkles, which come from making facial expressions and muscle contractions on the forehead. These facial lines may or may not go away when the face is relaxed. This muscle relaxer is a purified strain of type A botulinum toxin that temporarily freezes the movements of the underlying tissue and muscle. To ease the appearance of these lines and wrinkles, BOTOX is carefully injected to relax and soften the skin. This specific injection is most commonly administered between the brows where the number "11" appears, around the eyes (Crow's feet), and throughout the forehead.
Reviews
"I recently had a Mohs Surgery, to remove a cancer from the my face very close to my eye. Dr Housel and those who assisted him made this experience literary a breeze. I can't say enough about this team. No issues after the surgery, and mending well."
- T. /
Healthgrades /
Aug 06, 2020
"It's a well run professional practice. I've been there several times and everyone there has been very helpful. I had my first appointment with Liz (a physician assistant) who did a very thorough job and removed several atypical moles. This is the place to go for any skin problems. The doctor and his staff have great reviews and there's a reason for that. The office is beautiful and everyone working there seems happy."
- D.T. /
Yelp /
Jul 30, 2020
"This office is beautiful. The staff is caring, efficient and first rate. I was calling in right away and Jennifer was great. After my visit, Kara, who is also great, told me to crack the door when I was dressed and ready to leave, as soon as that door was cracked she was there with my samples and my refills already called in to the pharmacy. This office is wonderful."
- M.F. /
Google /
Jul 24, 2020
"Took my 92 year old mother to Housel Dermatology for a lesion on her face. It was biopsied and found to be skin cancer. She is now scheduled for surgery with Dr. Housel. Our experience with this office was excellent. The office staff, nurse and Elizabeth were wonderful. They were kind and put my Mom at ease from the moment they met her. I expect her surgical procedure to be done with expertise by Dr. Housel as I've heard nothing but wonderful things about his skills."
- C.P. /
Google /
Jul 24, 2020
"Dr. Housel removed a basal cell on my leg. I have never in my life of 86 years experienced such a caring doctor and his staff. He talks to you and treats you like a human being. I would definitely recommend him to anyone. Definitely a top rate doctor."
- M.A. /
Healthgrades /
Jun 24, 2020
Previous
Next
BOTOX injections are used for patients who hope to diminish and soften the visible look of wrinkles, lines, and moderate folds on their upper face in a nonsurgical way. BOTOX is often thought of as a preventive anti-aging treatment even if wrinkles have not yet formed — keep in mind how often you find yourself making facial expressions. It is an effective noninvasive solution if you have obvious forehead wrinkles or frown lines between the brows. It is also a solution for Crow's feet around the eyes. If you experience more severe or deeper lines, a combination of BOTOX and a filler may be recommended by Dr. Housel.
BOTOX injectable treatments are available as an outpatient procedure right in Housel Dermatology, P.C.'s office. If it is your first time to visit our office in Liverpool, NY to get BOTOX, know that we often perform the treatment on the same day as your initial consultation with Dr. Housel. You will be asked to make a number of expressions using your upper face, like frowning, squinting, smiling, etc., to help us see where the injections need to be placed. The face will be prepared and BOTOX will be injected under the skin using a fine needle, followed with a cool compress to help prevent bruising and discomfort. You can ask for a numbing cream to help make the procedure more comfortable, but it usually is not needed. BOTOX treatments typically take around 10 – 15 minutes, after which you may return to your usual routine almost immediately.
Following the BOTOX injection, you are allowed to return to your normal schedule, although strenuous activities, like exercise, should be postponed for a minimum of a day. You will be advised to sleep with your head propped up for at least one night and to avoid touching your face, which can accidentally spread the BOTOX to other areas. The injected sections of your face might look red, swollen, or bruised for a couple of days, but you should not have any serious or lasting side effects. In the majority of cases, it takes around a week before the final results of BOTOX become clear. The results generally last 3 – 4 months. You can talk to your BOTOX injector about when to make a follow-up appointment at Housel Dermatology, P.C. to refresh your face.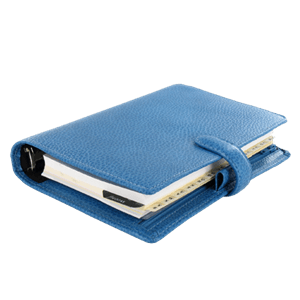 Plan Your Procedure
Recovery Time

1 Day – 2 Weeks

How Long It Takes

15 Min
Contact Us
With BOTOX, you can smile, frown, laugh, and make any face you want without causing wrinkles. To smooth lines throughout the face, we invite you to schedule a consultative appointment with board-certified dermatologist Dr. Housel in Liverpool, NY to discover more about this revolutionary, nonsurgical wrinkle relaxer.
Related Procedures