V-Y Flap
Procedure Details
In this case, the Basal Cell Carcinoma Cancer has been completely removed with MOHS Surgery. The V-Y Flap was performed to avoid anatomic distortion and extensive surgery near the cranial nerve. This technique minimizes disruption of hair bearing skin and preserves normal anatomy of the face.
More
V-Y Flap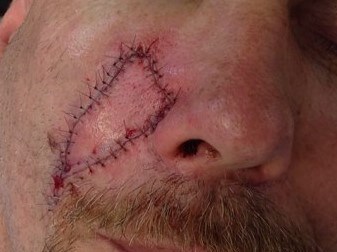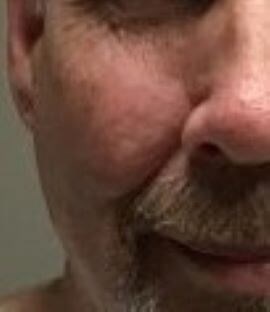 LEFT: V-Y Flap. RIGHT: Post Operative View. *No revisions or contouring were performed.* More
Basal Cell Carcinoma originally measured 2.2 cm x 1.6 cm.
Performed one stage of MOHS Surgery.
Defect measured 2.4 cm x 1.9 cm.
Resulting in performing V-Y Flap Surgical Repair.
Location