Complex Repair
Procedure Details
In this case, the Nodular Basal Cell Carcinoma Cancer has been completely removed with MOHS Surgery. The Complex Repair was performed because extensive undermining was required. This avoids a deforming, depressed, and contracted scar. This closes the large gap and reduces tension near the eye, preserving the functional and cosmetic anatomy of the face.
More
Complex Repair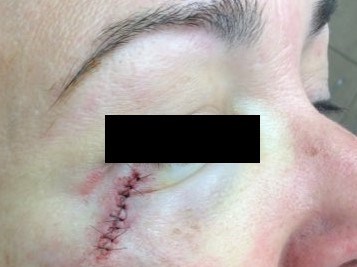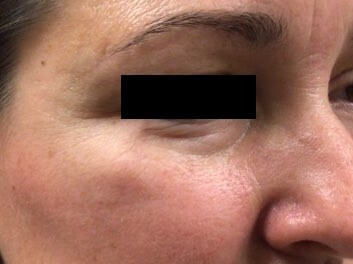 LEFT: Complex Surgical Repair. RIGHT: Post Operative View. *No revisions or contouring were performed.* More
Nodular Basal Cell Carcinoma originally measured 1.0 cm x 0.7 cm.
Performed one stage of MOHS Surgery.
Defect measured 1.1 cm x 0.8 cm.
Resulting in performing the Complex Repair.
Location