Advancement Flap
Procedure Details
In this case, the Malignant Melanoma in Situ has been completely removed with an Excision. The Advancement Flap was performed to protect underlying surfaces and reduce tension, as well as preserve the cosmetic appearance and function of the face.
More
Melanoma Excision *not MOHS*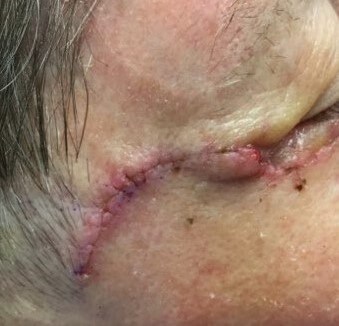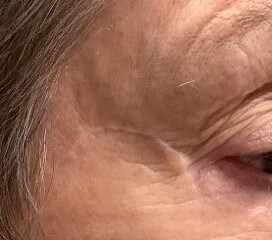 LEFT: Advancement Flap Surgical Repair RIGHT: Post Operative View. *No revisions or contouring were performed.* More
Malignant Melanoma in Situ originally measured 7.8 cm x 4.7 cm with margins.
Performed a Surgical Excision.
Resulting in performing the Advancement Flap.
Location