Cancer can be an intimidating word, but for those that have been diagnosed with skin cancer, there may be a remedy. Mohs surgery is a technique that gently and meticulously removes skin cancer tumors. The goal of the method is to take as little of your unaffected skin tissues as possible while still maintaining an optimal success rate for skin cancer treatment. The surgical procedure is used to remove squamous and basal cell carcinomas along with lesser-known tumors. Experienced, board-certified, and fellowship-trained dermatologist Joseph P. Housel, M.D. of Housel Dermatology, P.C. begins this process in his Liverpool, NY office by thoroughly removing the cancerous cells one layer at a time. After each layer, he'll analyze the cell makeup of your skin to ascertain whether cancer is still present.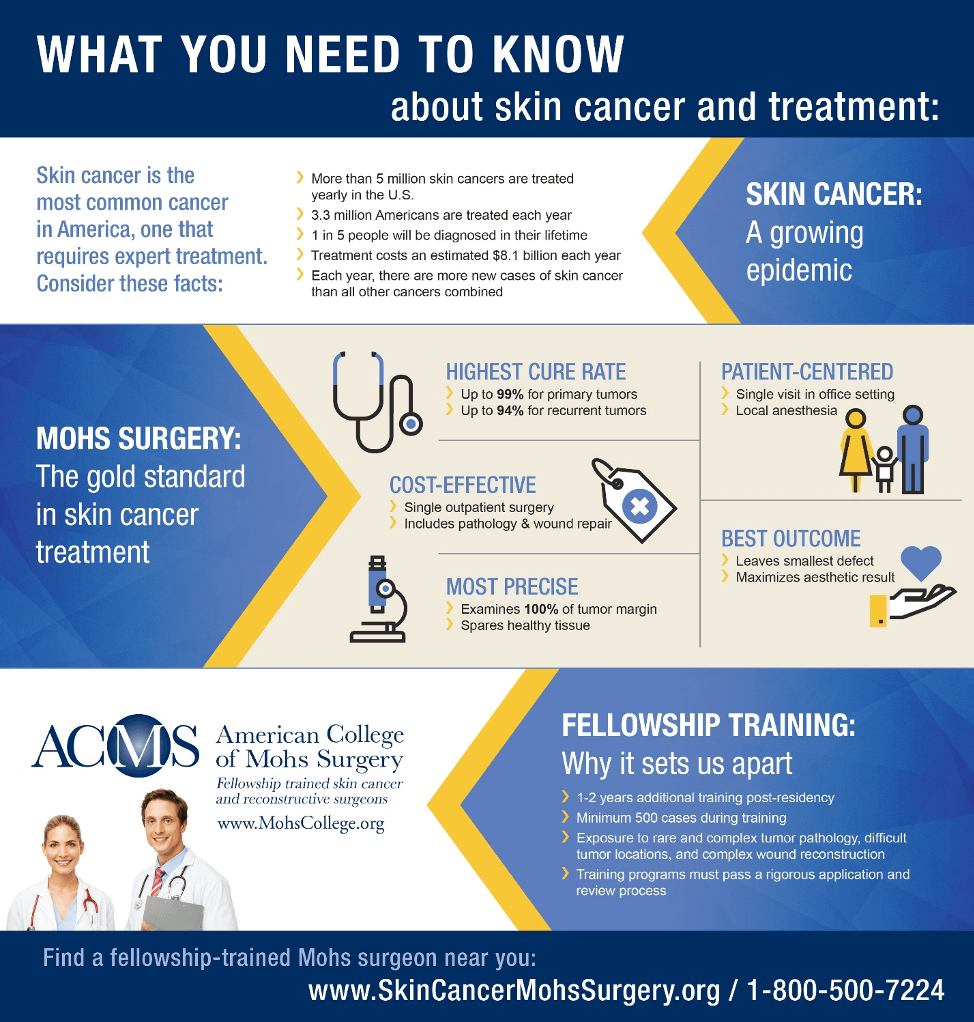 The Mohs surgery procedure is primarily employed to deal with the two most prevalent types of skin cancer, including squamous cell carcinoma and basal cell carcinoma, but it can also be used for a variety of other skin cancer subtypes. If you're suffering from a different kind of uncommon skin cancer, an appointment can help determine if you're an ideal candidate for Mohs surgery. Besides the type of skin cancer that you have, there are other qualifying standards that may make you a fantastic candidate for Mohs surgery.
Mohs surgery is the ideal choice if your cancer presents a higher risk of recurring or when it's already returned after undergoing prior therapy. The cells should also be found in sensitive locations, like the ears, eyes, mouth, or nose. Skin cancer cells that are big, aggressive, and have boundaries that are tough to specify are also better handled with Mohs surgery.
In this process, Dr. Housel will generally use local anesthetics to numb the affected region prior to creating incisions for elimination. The incisions may be compared to a map (like a clock face) and are designed to correspond with the orientation of the skin that had been removed. The excised layer is coated, processed, and then analyzed under the microscope. When extra cancer follicles are detected, they're indicated with the corresponding map and the procedure is repeated. The method continues until a fresh coating with no residual cancer is reached. The amount of layers eliminated and the duration of the process depends on the phase of the cancer and how long it was present. The conclusion of this process will render a wound. Healing solutions vary from easy sutures to close the wound to more complicated closures for bigger wounds.
The Mohs surgery process isn't an easy solution, but by choosing a trained team and the proper type of anesthesia, many patients report minimal pain. Mohs surgery is normally completed on an outpatient basis with patients able to drive home later. Even though the treated site will be bandaged, it's likely you can resume regular non-strenuous tasks the following day. You should avoid any strenuous exercise or significant tasks for up to two weeks. If sutures were used, they'll be taken out in 6 – 14 days. Scarring will differ based upon the process required. The achievement rate of eliminating the cancerous tissues from the treated site is extremely high when treating main basal cell carcinoma, around a 99% cure rate. Primary squamous cell carcinoma has a slightly lower success rate at around 97%.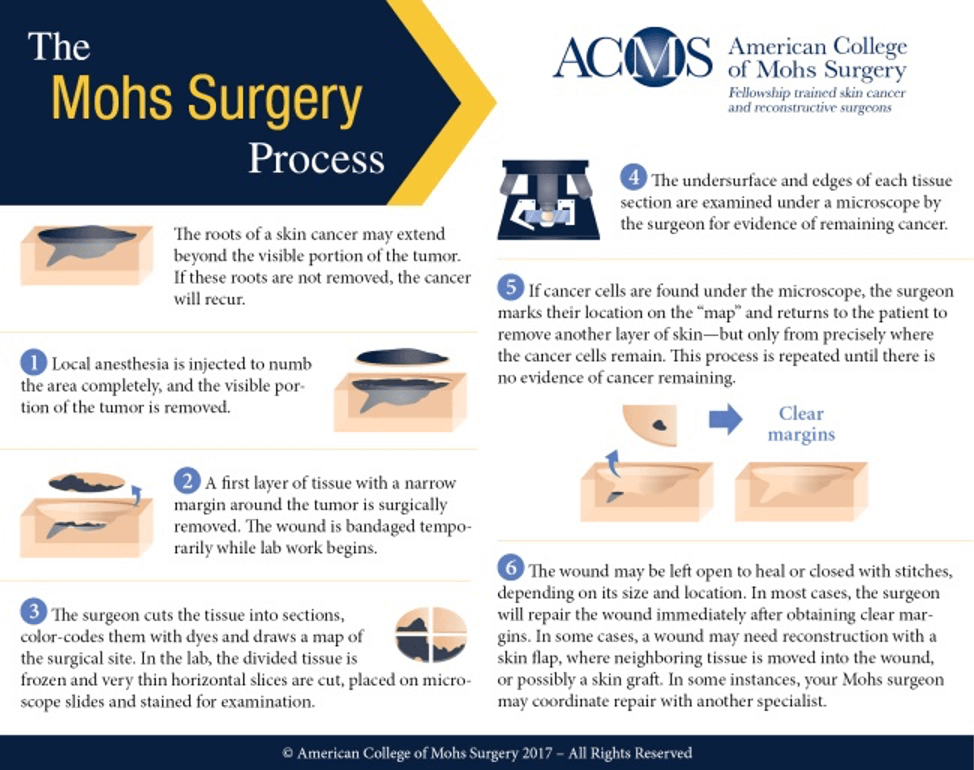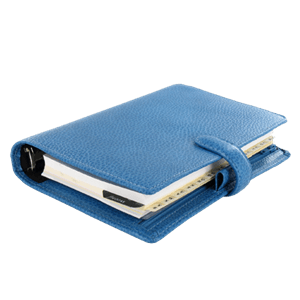 When confronting a skin cancer diagnosis, it's imperative to do thorough research and locate an experienced Mohs surgeon who's a great match for your requirements and needs. Success rates of this procedure are directly related to a physician's ability and expertise. To find out more about the expertise, training, and success rates of Dr. Housel, call Housel Dermatology, P.C. today to schedule an appointment at our Liverpool, NY office.